Snorkel
During the downtime we had waiting for our new engine, we decided to work on some other things we've been wanting to add to the truck for some time.
We have no great desire to increase the fording depth of the truck (wet feet while driving are not our thing), but the bow-wave created when driving in water can get rather high. Raising the level of the intake & adding a pre-filter should also keep a bit more dirt & crud out of our air-cleaner.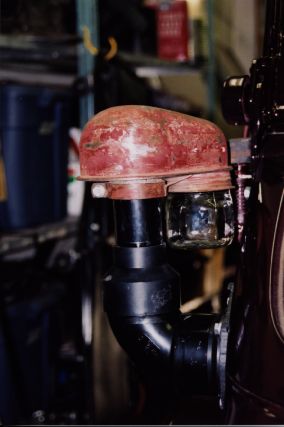 Using the air cleaner off of an old tractor and about $15 worth of plumbing parts we've raised the intake on the truck just a bit. The bit of Automotive Goop we used next to the body should help keep the water out of the air cleaner. We welded a bracket to the air cleaner & bolted it in with the bottom windshield mount.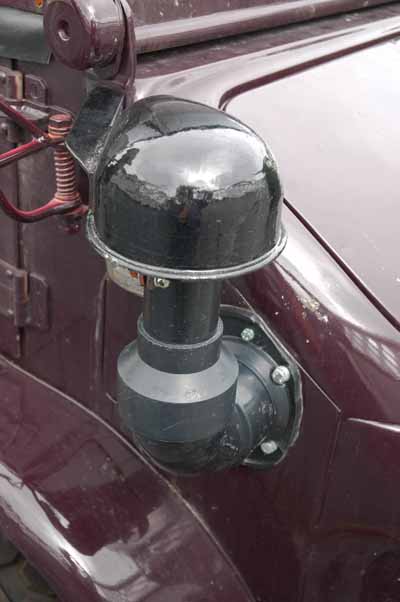 The snorkel assembly seems quite solid & we've taken plenty of alder with it (note the careful positioning of the glass jar - yes, we carry spares, and it isn't the only air cleaner element anyway.) Four years later, we realized the jar was basically still clean with little or no accumulation of dirt... hmmmm... how DID those old tractor engines that used these as their only air filter keep running?!?! However, one of the points was to raise the intake a little, it still accomplished that!