The Magic Bus Restoration
This is our 1956 Microbus, the Magic Bus. He found us before we knew what we were getting into, even before we had a place to work on him. We've been carting him around since the mid '90s. Slowly piece by piece he gets some attention. Each project we do meanwhile means that he is getting a better job because of what we learn.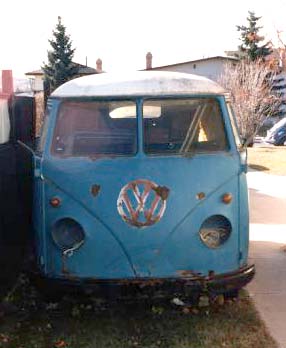 Here area a couple of views of the Magic Bus before any restoration work was started.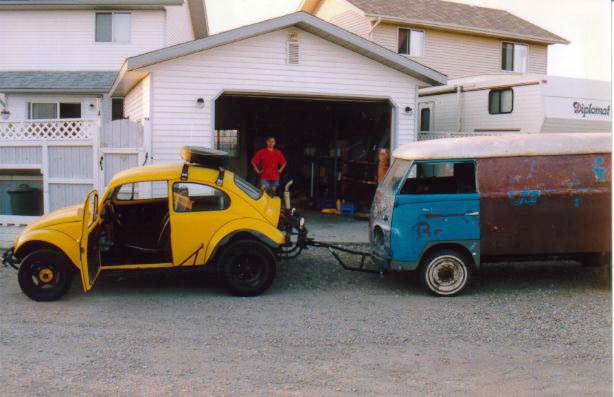 It'll take a while before the Magic Bus has driven under his own power more than he has been towed! The low gearing and torquey engine made the Baja great for moving projects around.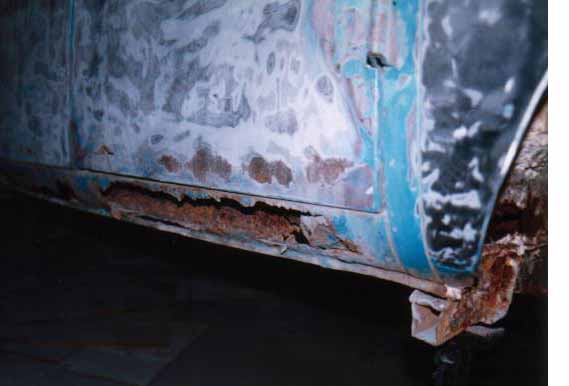 At the rocker panel level all the way around it was completely rust!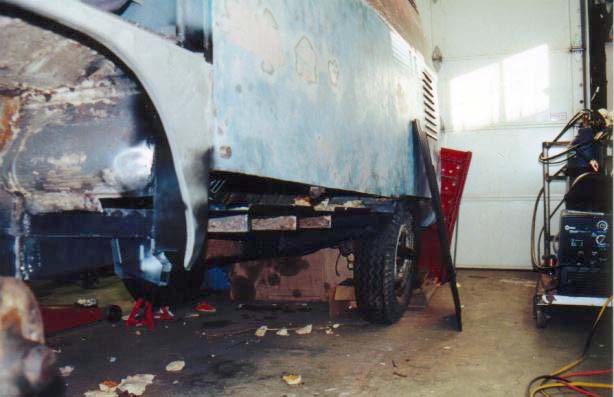 Driver's side rocker removed ready for new one. Here you can see the new outrigger and jack point in the wheel well along with new wheel arch.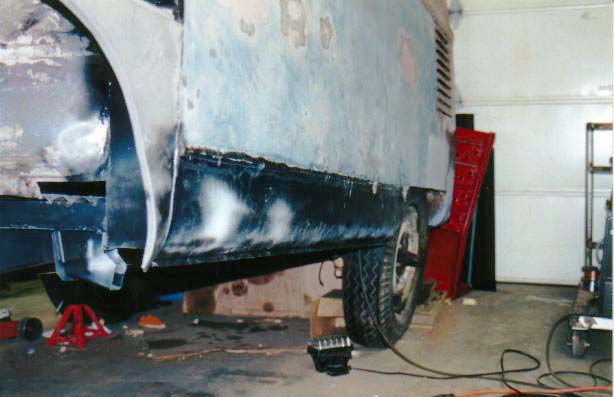 New rocker in place.